Moira's hero skins - All events included
All Moira's hero skins. Includes all Overwatch events: Archives, Lunar New Year, Winter Wonderland, Halloween Terror, Summer Games, and Anniversary.
Classic
Equal parts brilliant and controversial, Talon scientist Moira O'Deorain is on the cutting edge of genetic engineering, searching for a way to rewrite the fundamental building blocks of life.
Éireannach - Summer Games
Minister
Thanks to her brilliance and their shared desire to achieve scientific advancement at any cost, the founders of Oasis invited her to join them as their minister of genetics.
Blackwatch - Archives
In addition to her research as a part of Blackwatch, Moira occasionally participated in clandestine operations, including the Venice incident.
Scientist - Archives
To this day, Dr. O'Deorain remains a controversial figure in genetic research. Her brilliance was never in question; her ethics, almost always.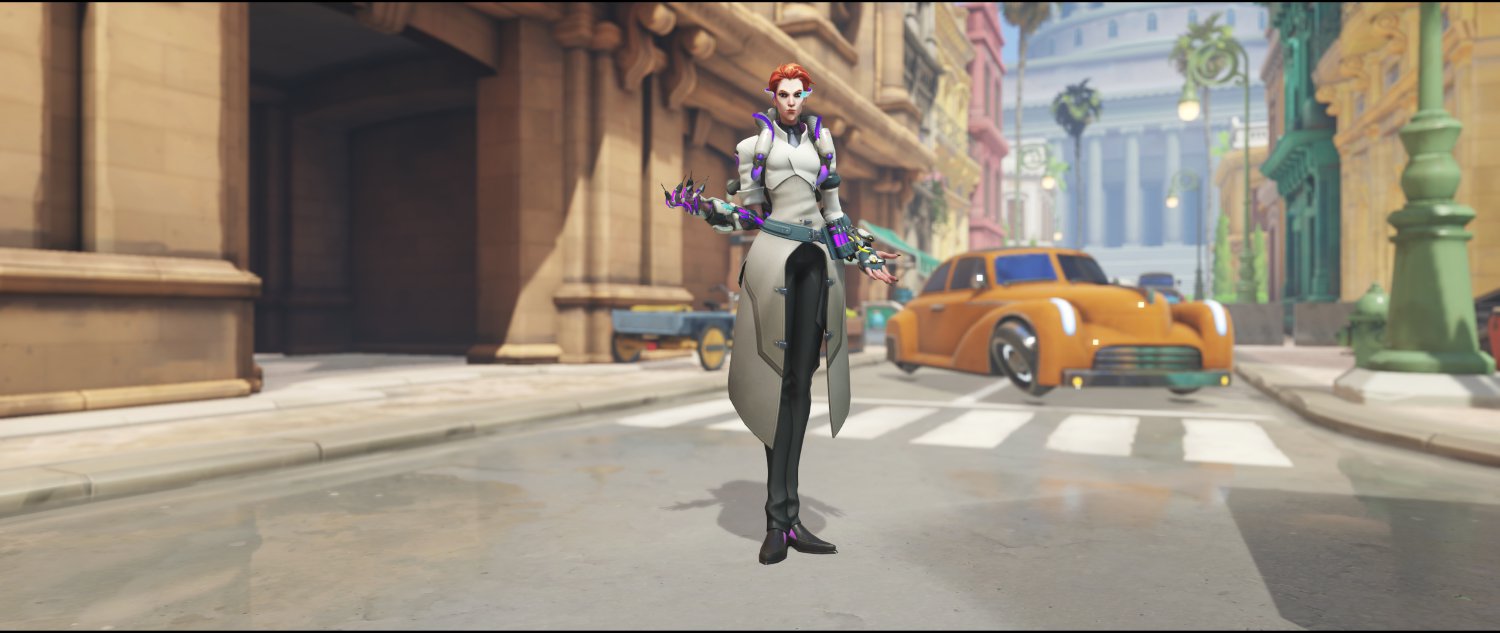 Banshee - Halloween Terror
Header image and all skins are a property of Blizzard