Ana's hero and gun skins - All events included
All Ana's hero and gun skins. Includes all Overwatch events: Archives, Lunar New Year, Winter Wonderland, Halloween Terror, Summer Games, and Anniversary.
Classic
Former second in command of Overwatch, Ana Amari uses her skills and expertise to defend her home and the people she cares for.
Epic
Merciful
Ana's biotic rifle uses a modified version of Mercy's healing technology, though the weapon was created against the doctor's wishes.
Shrike
Recently, Ana has operated under the alias of "Shrike" and is wanted for espionage, assault, and theft in Egypt.
Bastet
They say that a masked vigilante named Bastet stalks the streets of Cairo, striking fear into the hearts of the corrupt.
Unlocked by participating in Ana's Bastet Challenge.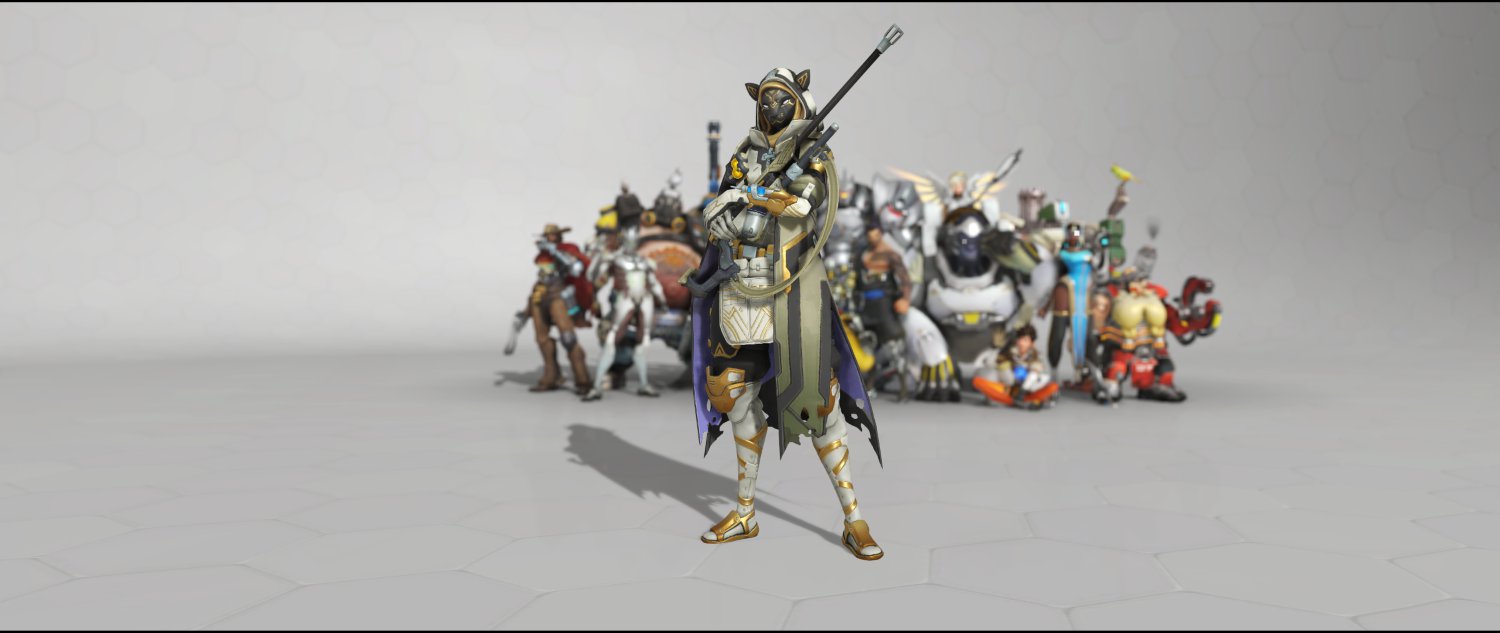 Legendary
Captain Amari
Captain Ana Amari was strike commander Morrison's second in command of Overwatch.
Horus
Ana's call sign was "Horus" when she served in the Egyptian military during the Omnic Crisis.
Corsair - Halloween Terror
Snow Owl - Winter Wonderland
Header image and all skins are a property of Blizzard